I visited Hawaii and connected with teachers from all over the world without having to get on a plane!
This weekend the EdTech Team provided a live stream of a few sessions at the GAFE summit in Hawaii. What a great opportunity to enjoy the fast passed action that is a GAFE summit all from the comfort of a nice shady spot outside on my deck.
Not a new thing but if you don't already follow the #gafesummit hashtag via Twitter give it a go, there's always a summit on somewhere in the world and it's full of great ideas, challenges, resources and just general awesomeness.
I wasn't quite up and ready to watch the keynote but did later in the day. Great ideas and inspiration as always with an EdTechTeam keynote. The Keynote today was - Innovation and Iteration in Education - Jamie Casap. If you get a chance the recording is well worth a listen.
Next up was a great presentation on Digital Citizenship. This really got me thinking about hashtags and how they're used for good. I think the way the schools mentioned in the presentation use their hashtags are great and something many more schools in New Zealand could adopt.
It would be an interesting way to get more community involvement and to look carefully at attitudes and involvement within the community. It also got me re-inspired about the power and reasons why engaging with social media including blogging is important for our teachers and students.
Another great aspect of following along online and live too, is the use of
Today's Meet
- basically a chatroom that goes on in the background. Here's the Today's meet transcript from the sessions that were streamed during the day...
UPDATE: Alternatives to Today's meet can be found
here
The Best Hidden Features of Chrome
Kimberly Hall presented a whole lot of Chrome goodness that was streamed for us. Lots of great ideas and probably too many to list here. If you get a chance take a peek at the recorded event. Some of my favourite Chrome goodness
Undo tab closure
When you close a tab by accident Ctrl (Cmd) - Shift - T will bring it back
The Great Suspender
Hi my name is Angela and I'm a tab Addict - This reduces the bandwidth I'm using keeping all those tabs open it suspends them and it works really well especially if you happen to be using a computer that's fairly limited in terms of RAM well worth a look.
My takeaways from this are that I need to keep reminding people about the awesome things Chrome can do to help save time in a day - using a few really good extensions and shortcuts can cut a lot of wasted time out of your day especially if you're using technology quite heavily.
Google A-Z
I didn't get to watch a lot of this session and I haven't had a chance to go back to it.. I will eventually. It looks very interesting!
IT'S SLAM TIME!!
Along with all the great workshops those of us that were online were also treated the Demo Slam! If you haven't seen one before they're a load of laughs - live demos often lead to the best technical difficulties you could ever imagine... but you also get lots of great ideas that you may not have come across before...
Screencastify
Soudtrap
Voice Typing
Creating HTML using Blogger - Create a page how you want it by composing a new post in blogger, switch to HTML view and copy this. Paste the HTML into the HTML gadget in your Google site.
Image Searching - Search tools button
- Filter by size
- Research an image - find out how many times it's been posted and images that are visually related
Election Slam
Need a little bit of a laugh, there are a few extensions out there to change those boring US election news articles into interesting characters
Name Coach
- URL to all students and they record the pronunciation of their name
PearDeck
Have you tried it yet? Great for getting audience participation going.
BitMoji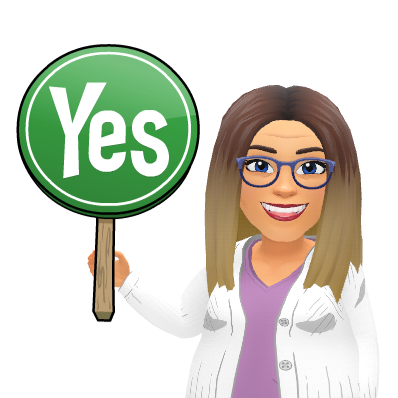 If you haven't created your BitMoji yet you're missing out... lots of fun and time to be wasted here.